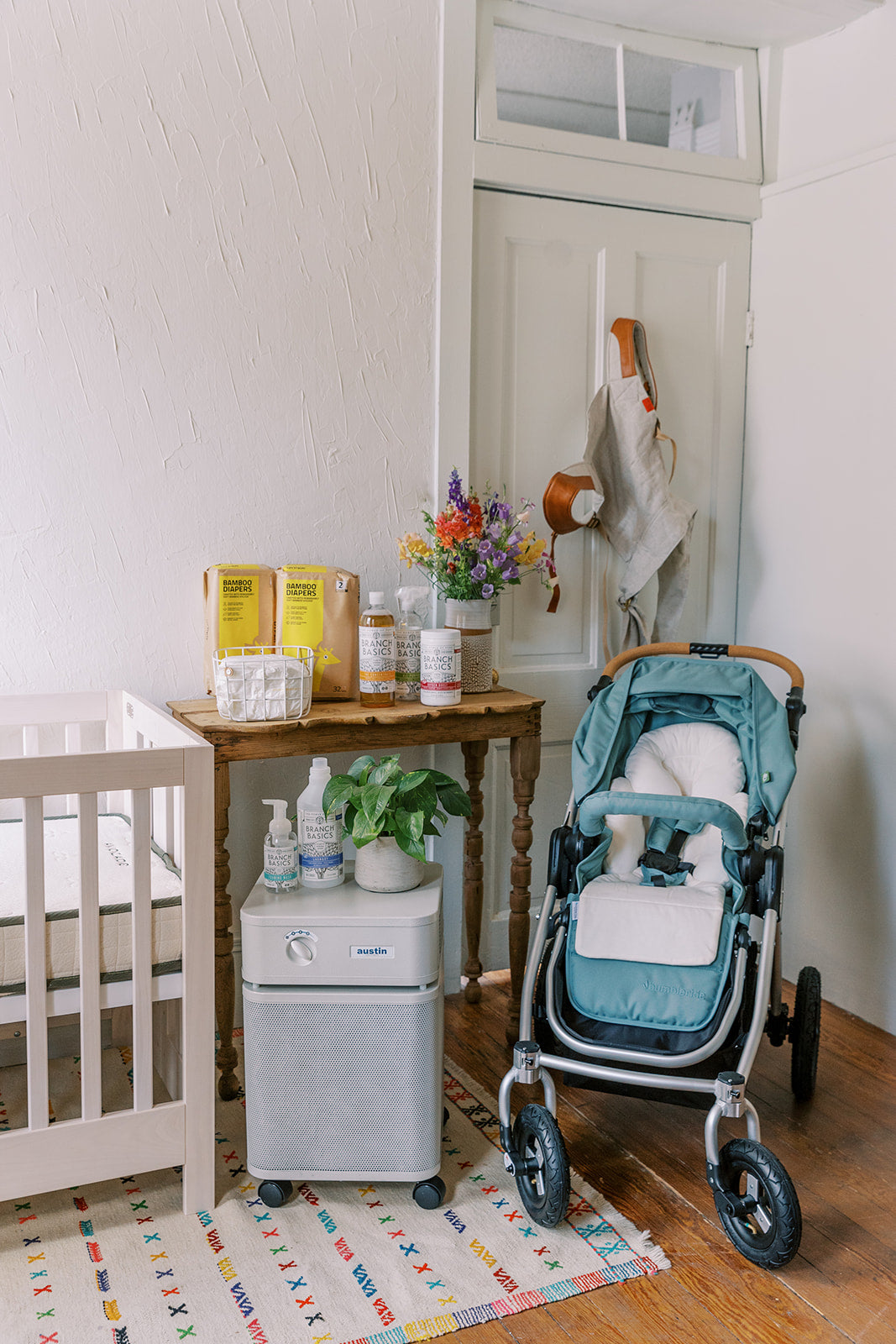 "We know that preparing for a new baby can be as overwhelming as it is exciting. Unfortunately, just searching "non-toxic baby items" on Google doesn't always bring you the best results, and a lot of blogs touting the best "natural" items don't define specific criteria to make you feel confident in purchasing. 
We hope that this list gives you a guide to get started, and we encourage you to advocate for yourself and your baby when deciding on potential products to bring into your home. It is crucial to ensure these companies continue to hold steady to their current standards.
There are many great products out there; we definitely do not claim to have researched them all, and this is not meant to be a full review of everything. We used babylist.com for our own registries, because it allows you to register items from any website. The Tot is also a good resource for baby registries... we weren't familiar with it when we registered ourselves. 
If you are interested in an item that isn't on our list, we have created this vetting resource to help you navigate if the product is safe for your child. 
While this post was initially created after our co-founders Kelly and Allison welcomed their first babies in 2016, we have updated it extensively in 2022 with the help of our third co-founder Marilee, and our Marketing Director Carly, who is expecting her first child."

"Carly: We recently discovered the Bumbleride strollers and are impressed with their safety rating and non-toxic materials. They are flame retardant and PFAS free and offer some great organic cotton inserts. I love the versatility of the Era Stroller which is why I added it to my registry, along with the Organic Cotton Infant Seat Insert. "

"Kelly: I recently started using and loving the Bumbleride Speed and plan to use the infant insert for my third baby on the way. "

Read the entire non toxic nursery guide.

Learn more about our Era reversible stroller.