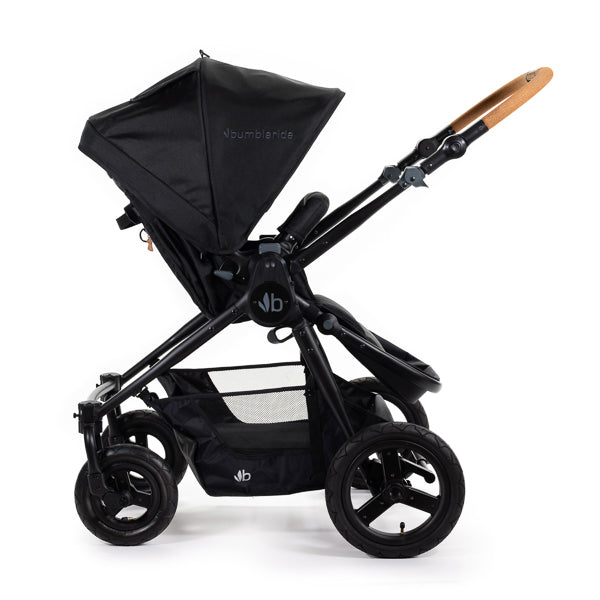 "
Which high-end non-toxic stroller brands have indications of PFAS "forever chemicals?" Mamavation sent several swatches from high-end strollers off to an EPA-certified lab to analyze them for indications of per & polyfluoroalkyl substances (PFAS), which are toxic chemicals. This guide to non-toxic, eco-friendly strollers will help you find the safest option for your little baby sans harmful chemicals. You've trusted Mamavation to bring you topics like the 
best air purifiers
, 
safest car seats without PFAS
, and 
best crib mattresses
, now join us for a PFAS study on high-end non-toxic baby strollers.

Strollers are very expensive, so you can imagine how hard it would be for us to purchase them all and test them. For this investigation, we had help! Mamavation received donations of stroller swatches from a small family-owned boutique store called Sprouts San Francisco. They sent us swatches from several of the most popular high-end "non-toxic" baby strollers that were offered in their store. (Sprouts offers non-toxic baby gear like the best diaper bag, car seats, rain covers, strollers, children's clothing, non-toxic toys, etc. )

"Children's bodies are still developing and are especially sensitive to chemical exposures," says co-author Dr. Laurel Schaider, senior scientist at Silent Spring Institute. "It makes sense that parents would want to steer clear of products that contain ingredients that could impact their children's health now and in the future."


Best High-End Non-Toxic Stroller Brands
We consider these brands non-toxic strollers. Swatches from each brand were sent to an EPA-certified lab and came back with non-detect results for organic fluorine, a marker for PFAS. These brands have also made declarative statements to avoid chemical fire retardants and other contaminants. Therefore, these are the brands we recommend you purchase.
Bumbleride Strollers— non-detect organic fluorine on black boot swatch."
Thank you Mamavation and Sprout San Francisco for your research and support!
Read the entire Safest Non-Toxic Strollers article at Mamavation.com.

Learn more about our non-toxic strollers.