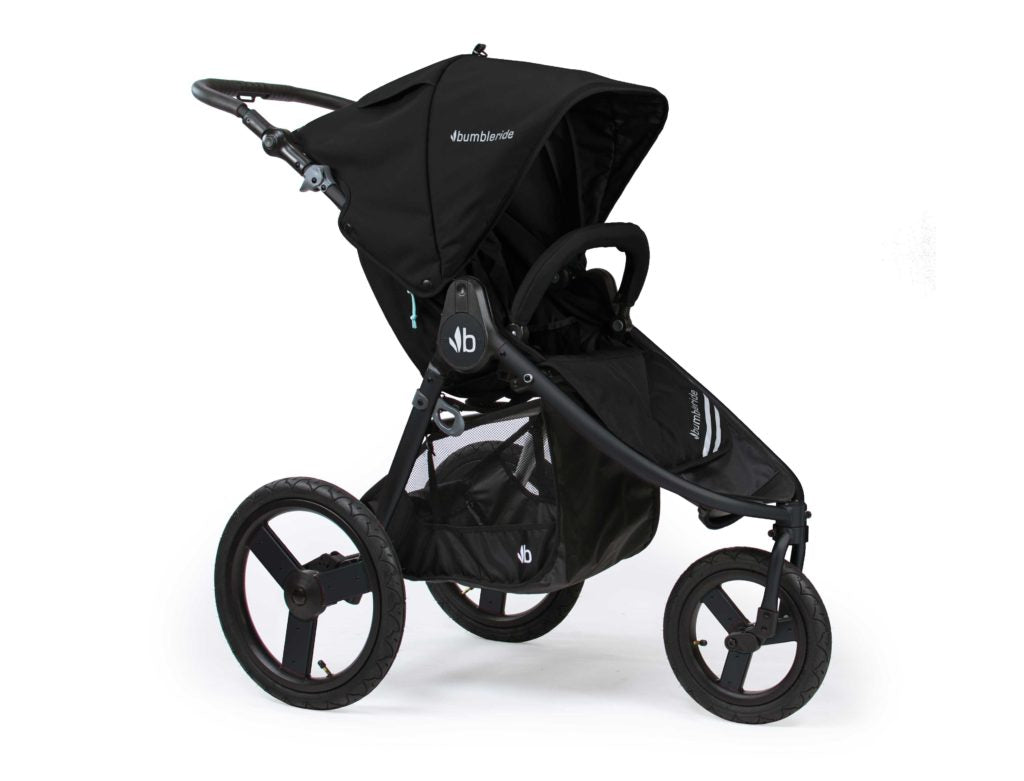 "Stylishly crafted with eco materials this deluxe model comes with three front wheel settings taking you from walking to jogging to running and with a three-year guarantee, you'll have peace of mind to pound the pavement. The 12" front and 16" rear wheels provide rolling resistance for safety and help you to easily conquer obstacles.
The air filled tires can handle bumps and swerve along your route and the included pump ensures a flat will never stop you from getting out and about.
This luxury jogging stroller isn't cheap, but at just 24 pounds it is a lightweight, quality product you can trust. The all-wheel suspension provides a smooth ride for your baby no matter how hard you run." -Fiona Tapp, VeryWellFamily.com
Learn more about Speed.