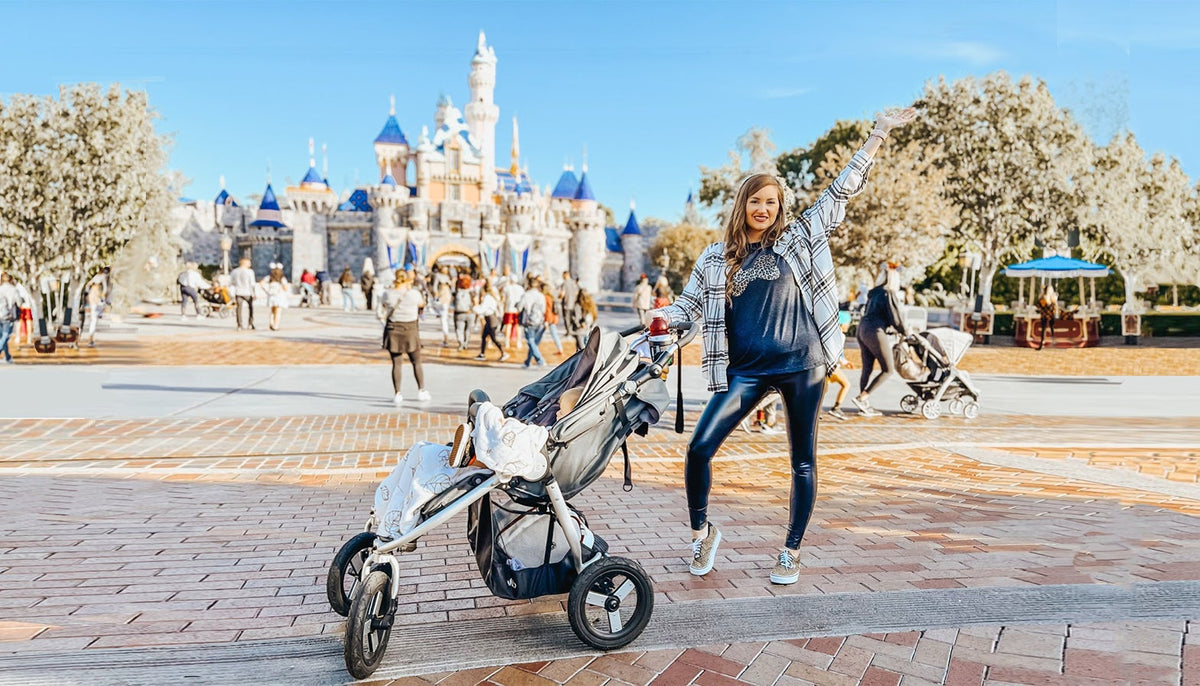 Our friends at Modern Nursery partnered with Chevone Card of Chevone + Co, to document her trip to Disneyland park with her Indie Twin, side by side double stroller. Thank you for sharing your bumbleride adventures Chevone!


"First thing we had to do was get the Indie Twin on the plane. Since we love to travel, we needed a double stroller that was a single piece and folded easily. The Indie Twin has a one step fold and stow, with an auto lock keeping the fold secure and tight.

Now if you're traveling to Disney, they do have stroller regulations that you have to abide by. They don't allow wagon strollers, and your double stroller has to be within so many inches wide. I remember standing in the airport and the lady who was checking the stroller asked if we were going to Disney, and we said yes. Her response was, "Oh, they're allowing double strollers again?" I saw the sheer look of panic on Jason's face, but of course I had already researched and knew that you could take a double stroller into the park, as long as it wasn't more than 31". Luckily, the Bumbleride Indie Twin comes in at 30". Cutting it close? Yes, but it still meets the requirements for Disney.
When you're going to be walking miles around an area, you want a stroller that is going to be reliable and easy to push. The Indie Twin has 4 , 12" air-filled tires with all-wheel suspension. Meaning you can take this stroller on almost any surface, including sand!
When both kids are in the stroller, I can easily control the steering with one hand and little effort..."
Read the entire Bumbleride's Indie Twin - Disney Edition article.

Shop bumbleride at Modern Nursery.