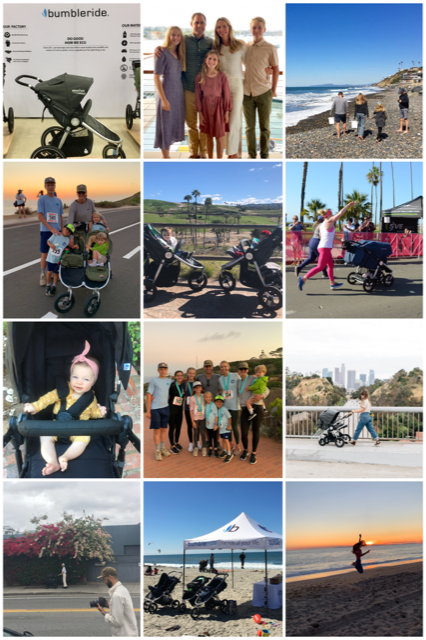 Dear Friends,

As the year comes to a close we want to say thank you. Thank you for your support of small businesses like ours. Thank you for recognizing the importance of high quality products that will last for years to come. Thank you for recognizing the part we all play in reducing our impact on the world around us and training our little ones to do the same.
 
2019 was the year of Era. After many years of development, we were happy to launch our first reversible seat modular stroller built for terrain and designed for the city. We know Era will fill a need that families have for versatility and comfort without sacrificing quality and durability.

Here are a few more highlights from this past year:
•   Reached and surpassed our 1 million plastic water bottles upcycled into fabrics milestone.
•   Introduced Cork to our sustainable materials.
•   Improved Packaging (increased percentage of curbside recyclable packaging, reduced use of plastic bags, launched tabbed accessory box designs to reduce tape use and bulk).
•   Participated in our 15th beach cleanup helping remove over 100 lbs. of debris this year including Coastal Cleanup Day, the Creek To Bay Cleanup and hosted cleanups at Moonlight and Ocean beaches in CA.
•   1% of Tourmaline Wave colorway sales supported "I Love a Clean San Diego" Kid's Ocean Day (bringing children to the beach for their first time and first beach cleanup) and the Clean Beach Coalition (additional trash and recycle bins placed at beaches on busiest days to prevent pollution).
We are constantly looking for ways to do good. Whether it be the materials we use, our manufacturing processes or the way we run our business, we know we can always grow and improve. 

​We are grateful that you've made Bumbleride the choice for your active eco-minded family. Please stay tuned for color updates, improvements in materials and new accessories from Bumbleride in 2020!
 
Thank you.
 
Matt & Emily (Founders) and the entire Bumbleride Team