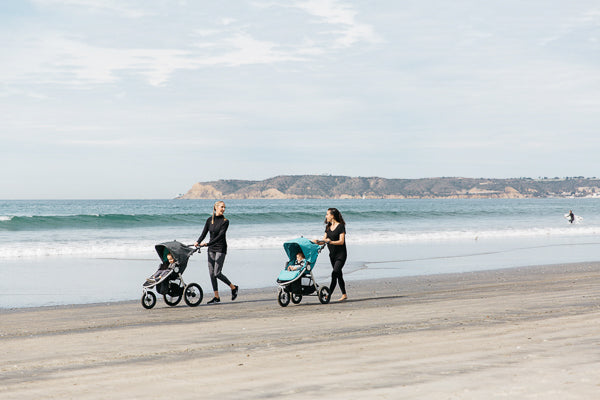 1. Refuse.

Being based in San Diego, CA we see plastic pollution first-hand at our local beaches, parks and waterways. Single-use plastics are particularly damaging to the marine environment, as they do not biodegrade. Instead, plastics photodegrade, breaking down into smaller pieces that are easily mistaken as food by wildlife. While there is no immediate solution, we can all help by taking small steps in reducing our family's use of single-use plastics, for example: to-go plastic cutlery, plastic grocery bags and plastic straws. Straws are one of the top 5 items we pick up at our cleanups. One simple, "No straw please" at a restaurant can set a great example for our children, friends, family and bring awareness to the straw problem. Straws often cannot be recycled due to their size, material and shape. Paper and reusable straws are now available in many options, check out Simply Straws or FinalStraw for reusable straws. Other ways to refuse waste are to buy unpackaged produce, which eliminates excess plastic, and using reusable produce bags, or if packaging is unavoidable, opting for rigid hard plastic instead of plastic film, which can be recycled.

2. Eat & Shop Local.

Head to your local farmers market for fresh air, local food and good vibes. Taste an apple or orange that was picked a few days ago vs. many months ago and reduce the amount of energy/petroleum it takes to ship food across the world. Support your local agriculture and meet the farmer that worked hard to produce the food you are eating. Don't forget to bring your own basket or reusable bag to haul your goods home.
3. Reusable Containers.

We're big fans of reusable water containers, reusable food storage and coffee mugs/containers when eating out, as well as making food at home. Bumbleride staff family favorites include Klean Kanteen, Wean Green and Stasher.
4. Repurpose.

Try crafts for the kids using safe recyclables and trash. Re-purpose food containers in the garage or in a cabinet or shelf to help organize small items.


5. Shop Second-Hand or join Local "Buy Nothing" Facebook Groups.
If you need to buy something (borrowing is most eco-friendly), shop second-hand at Thred-UP or find a Buy Nothing Group near you. Only buy new when you have to. You can find Bumbleride Buy/Sell/Trade groups on Facebook: Bumbleride Community Group and Bumbleride Buy Sell Trade Group. You can also host a fun Swap Party to re-home your excess stuff with family and friends, here is an easy how-to swap guide.

6. Reduce.

To reduce home energy use – try some of these: proactively turn off lights, turn up your thermostat or replace burned out bulbs with LED's or compact fluorescents. Make sure to properly dispose of light bulbs (only incandescent lightbulbs can go into the trash; LEDs, fluorescent bulbs, and tubes must be disposed of as household hazardous waste at places like Ikea or another recycler). Some residents may also qualify for energy efficiency or water conservation rebates; for San Diego County residents, check out WasteFreeSD.org for options.


7. Repair
The most eco-friendly option for a product at the end of its lifecycle is to repair it so that it can continue its purpose and avoid the landfill. We design Bumblerides with repair in mind and offer an assortment of common replacement parts that may need replacement over an extended time. Find our replacement parts and our Bumbleride How-To videos. Check WasteFreeSD.org for fix it clinics or repair shops in San Diego County, or search online for ones in your area if located elsewhere.


8. Buy Bulk Foods.

Buying bulk foods from bins at stores like Sprouts and staying mindful of purchasing individually wrapped products is a real struggle for most families on the go since a granola bar or apple sauce to go is so easy, but that packaging is going to be around forever. These produce bags by ChicoBag (made of recycled water bottles, PET) make bulk buying clean and easy. Use reusable sandwich bags, snack cups or Stashers to transport bulk foods for the family.


9. Compost.

Much of a household waste comes from food scraps and landfills often don't separate their waste. Keep a bin outside and a small cup or bowl in the kitchen for food scraps (excluding citrus, meat, bones and dairy) and dump daily or weekly (just be sure to cover fresh scraps with soil to keep pests and critters away). Your local jurisdiction may offer rebates on compost bins! Search "compost bin rebates" on WasteFreeSD.org for options in San Diego County or reach out to your community's Environmental Services Department to learn more.


10. Responsible Recycling.

Recycling is becoming a larger issue for cities and countries, so doing everything we can to repair or upcycle will result in big benefits at landfills. Because it's getting harder for jurisdictions to recycle, now more than ever it's important to promote the proper recycling of items. When recycling, recycle right – clean, dry, and loose (not in a plastic bag). If unsure what items are accepted in your curbside recycling, contact your waste hauler.

Reducing your family footprint can feel overwhelming. Start with one step and move to the next step when you're comfortable with your last change.