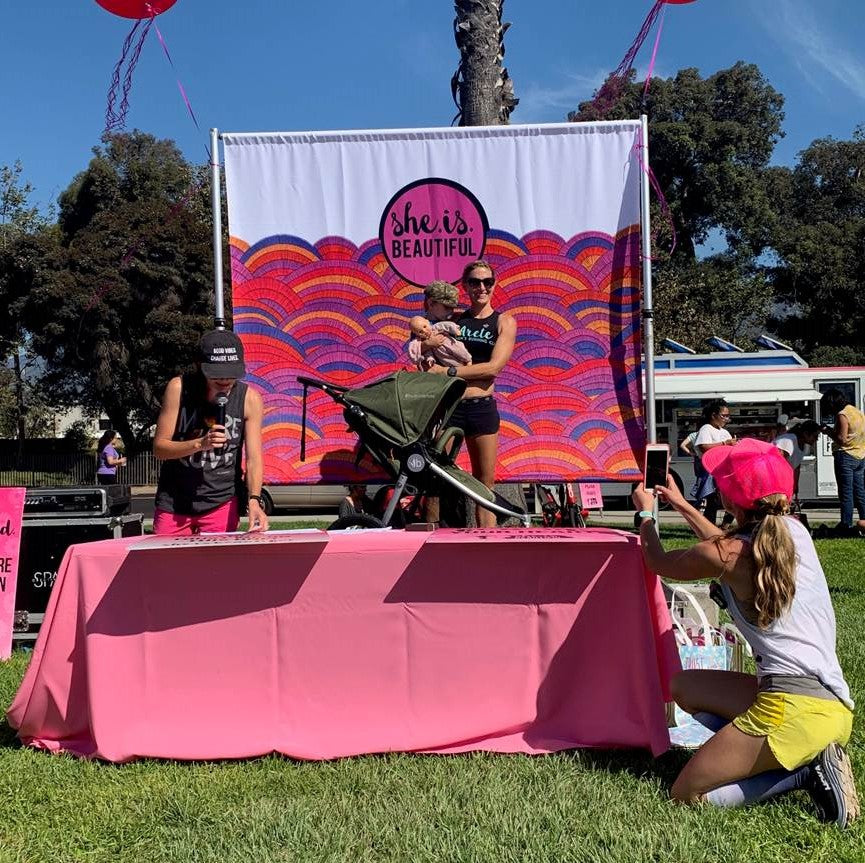 September 24, 2019
Another remarkable She is Beautiful race in Santa Barbara, CA is in the books! Bumbleride has now sponsored eight consecutive She is Beautiful races in both Santa Cruz, CA and Santa Barbara, CA and they just keep getting better. Beautiful clear skies, warm coastal weather and a sold out race give this event a foundation for fun but the added benefits of great like-minded sponsors, inspirational speakers and motivational quotes along the route are the icing on the cake. Race Founder Melissa and her sister Sara, Chief of Fun, bring so much joy, kindness and empowerment to this race. They are truly naturals at this and we are honored to continue sponsoring the Baby Mama Division.
Congratulations to Bumbleride Baby Mama Division winners: 10K - Cheri Glimp of Solvang and 5K - Kari Moran of our hometown of San Diego (@grrrlrunner)!
The winners of the 5k and 10k races in the Bumbleride Baby Mama Division walk away with a brand new Bumbleride Speed running stroller.  We love seeing all of the mamas out there with their strollers and their little passengers, showing their kids that movement and connection are key to a happy and healthy life.
Come out and join us in 2020!